The project focuses on an analysis of the needs and interests of future tenants regarding NHT's move-in assistance. With the results obtained, the NHT can optimize the content and time structures of the move-in assistance and improve not only customer satisfaction, but also other areas of the company.
THE CHALLENGE
In recent years, it has been possible to implement the current concept of move-in assistance. In the process, the NHT found challenges in the areas of personnel management, time management, and content and scope management in relation to the concept of move-in assistance. This project refers to the move-in assistance in the newly built Campagne Areal Innsbruck.
OUTCOMES
An online survey and interviews were used to identify optimization potential, resulting the following findings:
Housing area: The literature described the aspects of residential satisfaction and the associated expectations of the residential environment. In line with this, the surveys conducted showed that proximity to local amenities and green spaces, for example, are very important to most of all future residents. Care facilities are more important to those under 40.
Neighbourhood: Neighbourhood relations and neighbourhood-help are important to future residents. A closer look also revealed that it is more important to residents "over 40 years" than to those "under 40 years".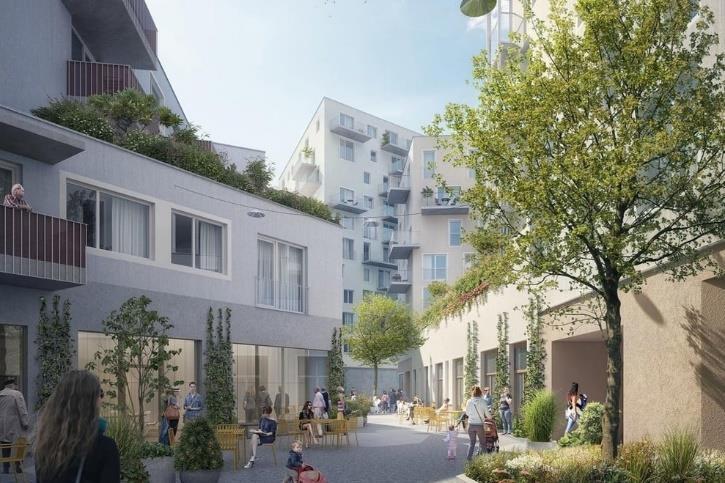 Study Program: Nonprofit, Social and Health Care Management (BA)
Team: Bertsch Susanne, Brajko Viktorija, Camerer Amalie, TaskiranAbdurrahim
Supervisor(s): Windbichler Renate, Mag.a MIM
Partner Organisation: Neue Heimat Tirol
Year project was carried out: 2022

Partner Statement
The NHT would like to thank the entire project group. The cooperation was very smooth and structured right from the start. The competent team was always very well prepared and approached the research question independently and with a lot of empathy and enthusiasm. The timeframe was very challenging, from attending the events, the appointments with the NHT, preparing the questionnaire, preparing and conducting the interviews, etc. - the motivation did not diminish even during this intensive phase. Thanks go to the entire project group for the professional approach, implementation, literature review and presentation. The insights gained are highly relevant for the work of the NHT. - Gerda Embacher, NHT