Welcome Students 2022!
On this welcome page, set up especially for you, you will find informative, exciting and interesting facts about the MCI and its university services.
Take this opportunity to get to know the comprehensive range of services offered by the entrepreneurial school right at the beginning of your studies.
This was the MCI Welcome 2022
MCI Welcome Raffle
Together with Innsbrucker Nordkettenbahnen we are giving away 1 Freizeitticket ticket Tirol among all participants.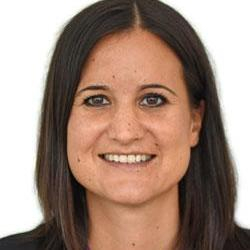 "It is a great pleasure to welcome you, our new students, into our Master's degree Corporate Governance & Finance Online. To make the most of your time here at MCI, I encourage you to use the opportunities, services, and networks we provide. Our faculty, including our lecturers, teaching and research assistants, cohort assistants and I are happy to support you on this journey. Welcome and all the best!"
FH-Prof. Dr. Maria Pammer, Head of Department & Studies Business Administration Online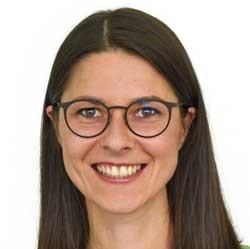 "97 first-year Bachelor students have started their learning journey in September this year. Welcome to our "Business Administration Online" learning community! You've committed yourself to investing time, money and other resources into getting a degree. There are different ways of how you can finally get your Bachelor degree. However, I think that some ways are more promising than others. Thus, I want to give you some recommendations on how you can make the most out of your time in this study program: 1) Have your purpose (why you are studying and what you want to achieve) in mind. 2) Keep up with your learning and participate actively. 3) Remember, that learning is not restricted to the (online) classroom. 4) Capitalize on each other's strengths and build networks (with peers & faculty). 5) Take care of your health. 7) And don't forget to have fun!"
Mag. Christiane Aufschnaiter, Bakk. Phil., Deputy Head of Department & Studies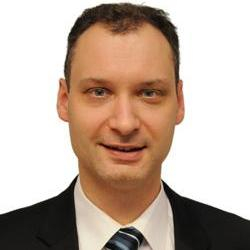 "Welcome to the Bachelor's program Biotechnology & Food Engineering with a continued Master's program specified in Biotechnology! You have made a wise choice with your field of study. Not only because you can get the opportunity to dive into the most exciting things that the life sciences have to offer but your field of study and knowledge is highly sought after by the job market. The current situation has shown us this more clearly. We are pleased to accompany and support you on your way into this interesting and highly topical field of biotechnology and food engineering."

FH-Prof. Dr. Christoph Griesbeck, Head of Department & Studies Biotechnology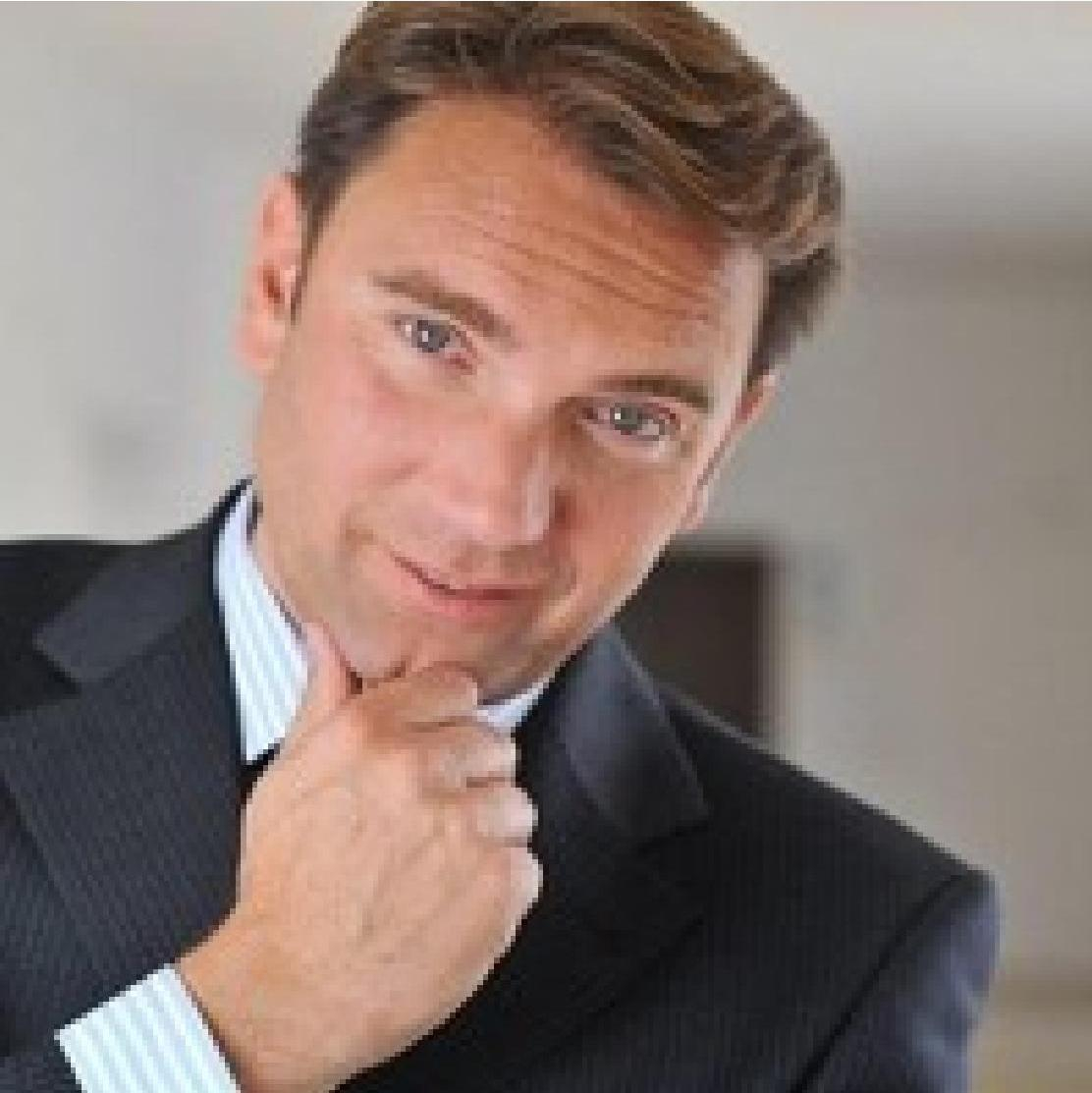 "It is a matter of great personal interest and excitement for me to extend a warm welcome to our new freshmen here at MCI. I am thrilled with your choice to study here with us. I am convinced that our combination of business and technology studies are the gateway to your future success in the our digitized professional world. My wonderful team of external and internal lecturers, reasearchers assistants and office managers is looking forward to meeting you in person, mentoring and accompanying you on your exciting new journey. We wish you all the best for your start!"
FH-Prof. Dr. Peter J. Mirski, Head of Department & Studies Digital Business & Software Engineering and Management, Communication & IT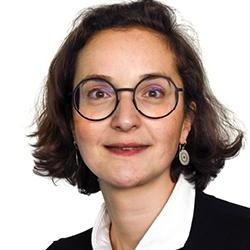 "On behalf of the entire team, welcome to the MCI Master's program Food Technology & Nutrition! For you, an important and at the same time exciting, intensive and new phase is now beginning. You will acquire and apply further skills, for example in the areas of sensory analysis, technology and nutritional medicine of food. We look forward to accompanying you on this path and, together, we will cultivate extraordinary, successful and unforgettable experiences. All the best for your start."
FH-Prof. Dr. Katrin Bach, Head of Department & Studies Food Technology & Nutrition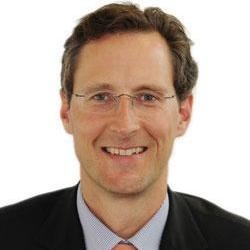 "On behalf of my entire team, I would like to welcome you to the start of the Bachelor's program "Management & Law" and the Master's program of International Business & Law. For most of you, the start of your studies marks the beginning of a new phase in your life. Ahead of you lies a time with many exciting challenges and above all, a time full of opportunities. We are pleased to introduce you to new friendships with fellow students involving a company of networks, studies abroad and new professional experiences. Please take advantage of these opportunities! We will accompany you on this journey in the best possible way and wish you, from all of us, that your expectations and dreams come true."
FH-Prof. Dr. Ralf Geymayer, Head of Department & Studies Management & Law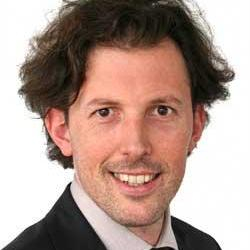 "A warm welcome to MCI from the entire Mechatronics-Team! We are wishing you all an exciting first few days in your studies! We are looking forward to many interesting lectures, discussions and experiences. As head of the department, I hope that you will have the opportunity to make friends and contacts throughout the MCI network, because success in your studies is much more than just the grades on your transcript of records. Please take advantage of the opportunities that the time away from class has to and get fit for your career."
DI Dr. Andreas Mehrle Head of Department & Studies Mechatronics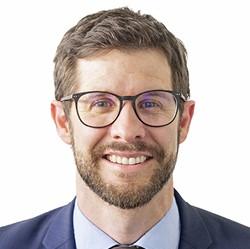 "A warm welcome at MCI on behalf of the entire Medical-, Health, and Sports Technologies team! We are happy that you have chosen Medical Technologies as your field of studies. It is our mission to provide you with the best support and mentorship during this important phase of your life and give you the skills and insights needed to improve the lives of people worldwide. A key to mastering the challenges of your studies is to network and cooperate with your fellow students. Please make use of the many unique offerings at MCI, like the distinguished guest lectures series or a semester abroad at one of our excellent partner universities. This way, your time at MCI could become one of the best times of your life. Enjoy!"
Asst. Professor Dr. Dipl.- Ing., Daniel Sieber Head of Department & Studies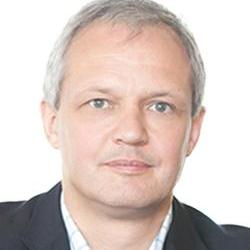 "On behalf of our faculty and the department team I am honored to welcome you to our master programs International Health & Social Management and European Master in Health Economics & Management. First of all, congratulations for your successful application. Now, we are very much looking forward to working with you in the different courses, including activities that will guide you in the development of innovative ideas for our societies and a healthy planet."
FH-Prof. Dr. Siegfried Walch Head of Department & Studies Nonprofit, Social & Health Care Management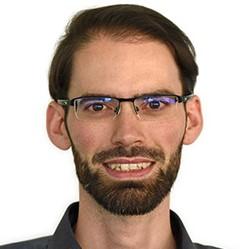 "The whole team welcomes you to the bachelor's program Nonprofit, Social & Health Care Management. In the upcoming semesters, we want to accompany you in becoming designers and creators of a sustainable future who understand how to think about local action globally. We understand your studies as a project on which we work together to face the national and international challenges and developments in social and health care. Thank you for your interest, cooperation and curiosity - welcome!"
Lukas Kerschbaumer, BA MA, CIO Chief Information Officer of Bachelor Nonprofit, Social & Health Care Management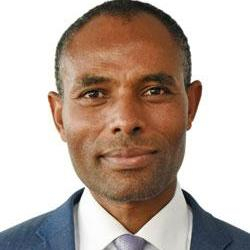 "Many people experience poverty, hunger, violence, discrimination as a disadvantage due to their gender, sexual orientation, origin, skin color, age, physical and mental condition. Many of these structural disadvantages can affect any of us at any time. Social work aims to progress human dignity. Social work is urgently needed in the rapidly changing local, national and global political spectrum's as well as in all aspects of economic, cultural, ecological and technological platforms. I, therefore, welcome you to this study program, so that we can contribute by ensuring that those who are unfairly disadvantaged are not left behind."
Prof. Dr. habil. Belachew Gebrewold, Head of Department & Studies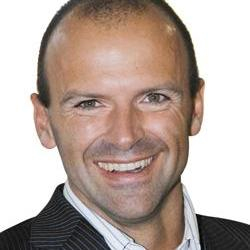 "Welcome to the Bachelor of Tourism program at MCI "Tourism Business Studies" and the Master's program "Entrepreneurship & Tourism". The entire MCI Tourism team is happy to accompany all the 145 new young faces on their exciting journey through the world of tourism and leisure. Be curious and reflect on what you have learned. From all of us here, enjoy your time at MCI!"
FH-Prof. Mag. Hubert J. Siller Head of Department & Studies Tourism Management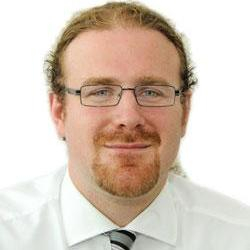 "The Department of Environmental, Process & Energy Engineering would like to welcome all of you to our bachelor and master program, as well as to our dual program Smart Building Technologies! Over the next few years, we will work together to understand the relevant challenges of the future, develop the necessary foundations and strive for modern solutions. Now, more than ever, the world needs you and your vision. We will give you the tools to manifest your perspectives. This study program can also be an incredible personal growth experience - we look forward to accompanying you through this formative phase of your life."
FH-Prof. Dr. Werner Stadlmayr Head of Department & Studies Environmental, Process & Energy Engineering and Smart Building Technologies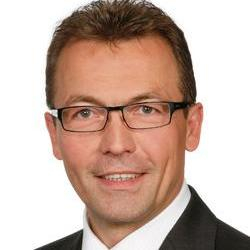 "Dear students, Congratulations on your place in the Bachelor's program Business & Management or the Master's program International Business & Management. Let's discuss and strive to understand the secrets shaping powers of the national and international economies. With a little effort, and most of all passion and perseverance, we – that is, you and our entire team - will have a lot of fun together. Shape your career - let's get started. A warm welcome to you!"
FH-Prof. Dipl.-Kfm. Bernd Kirschner Head of Department & Studies Business & Management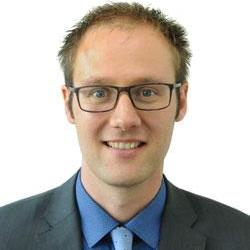 "I am particularly pleased to welcome all new students of the Bachelor's program "Business & Management". During your time at MCI, you will lay the foundation for your international business know-how. Make sure to take advantage of the innumerable opportunities that MCI offers on top of your study program. Certainly, some of you will start your first entrepreneurial activities thereby developing promising business ideas. The B&M-Team wishes all new students a good start and we are looking forward to accompanying you through this exciting phase of your life."
FH-Prof. PD Dr. Thomas Stöckl, Deputy Head of Department & Studies Business & Management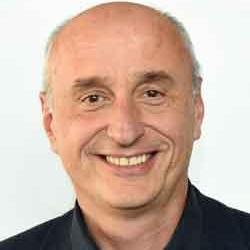 ""We are mentoring the motivated" - within the Industrial Engineering & Management study programs at MCI our excellent technical/methodological training, accompanied with your individual study/life path holds our the highest priority. Industrial engineers work in interface functions. During your studies, you will learn how these interfaces can best be designed. On the one hand is the technology, business and management side and on the other hand, above all, the interpersonal side! The future is waiting with increasing complexity for those who wish to shape and motivate. The study program Industrial Engineering & Management prepares you for the solutions of complex socio-technical problems. We are looking forward to investing in your future and the development of making history."
FH-Prof. Dr.-Ing. Gerhard Hillmer, MSc Head of Department & Studies Industrial Engineering & Management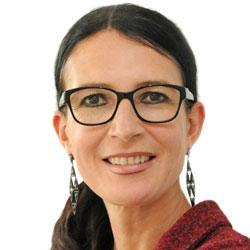 "A warm welcome to all MCI students!
Within the Executive Education, we offer flexible opportunities for further academic training and tailored career development after completion of your regular studies with two international doctoral programs as well as postgraduate master's programs (such as MBA or LL.M.) and compact certificate courses. In line with the motto of lifelong learning and growth, you will benefit from innovative and top-class continuing education programs and services that are specifically tailored to the needs of working professionals, provide valuable additional qualifications and bring a new dynamic to your career. With this in mind, I wish you a good start to your current studies, much success and fun in your learning and look forward to welcoming you to the Executive Education in the near future."
Mag. Susanne E. Herzog, Head of Executive Education

#getinvolved
Your official Student's Representation at the MCI | The Entrepreneurial School®
MCI Academic Council
Here you can find all important information about the MCI Academic Council
MCI Shop
PRACTICAL.STYLISH.PRESCIOUS.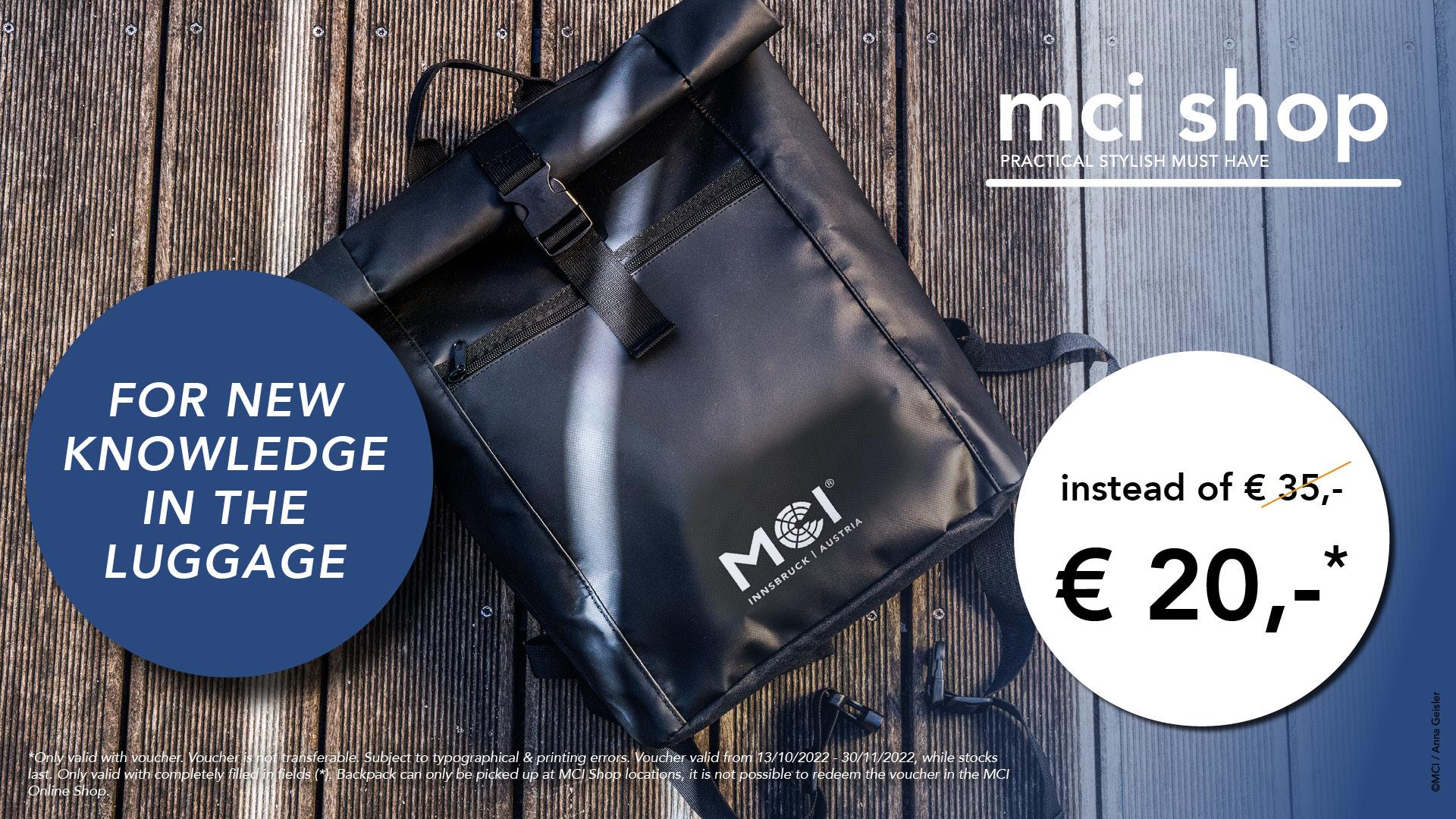 Welcome Special
Only valid with voucher (see MCI college notepad)
Voucher is not transferable
Backpack can only be picked up at MCI Shop locations
Voucher valid from 13/10/2022 – 30/11/2022, while stocks last
Study & Fun Marketplace
Here you will find special offers and promotions, as well as useful services from companies and partners of the MCI.

MCI Student Newsletter
The MCI student newsletter informs monthly about events, workshops, special offers and much more.
COVID-19
It is very important to us to keep you regularly informed about the current situation and related regulations at MCI. Therefore, please check your email account, SAKAI pages, etc. regularly and pay attention to the notices on site.