A profound literature review and quantitative as well as qualitative research will contribute to a sustainable fundraising strategy of Mukta Nepal.
THE CHALLENGE
Regular donations are essential for the Mukta Nepal association to improve the education sector in Nepal in the long term. Often, the volume of donations is only high in emergency situations, such as environmental disasters. The association consists exclusively of volunteers. The time resources for fundraising are therefore very limited.
OUTCOMES
In order to generate as many donations as possible, trust, credibility and a transparent presentation of the use of donations are very important. A professional online presence and a regular newsletter are necessary. Special features of the association, such as the local coordinators, should be emphasised. It is also important to show donors the impact they can make with their donations. In addition, sponsorships, fundraising campaigns and cooperations with companies should be seen as ways to generate donations. Increasing time resources would be also very important. Here, full-time staff, interns and the targeted fundraising of time donations could be opportunities.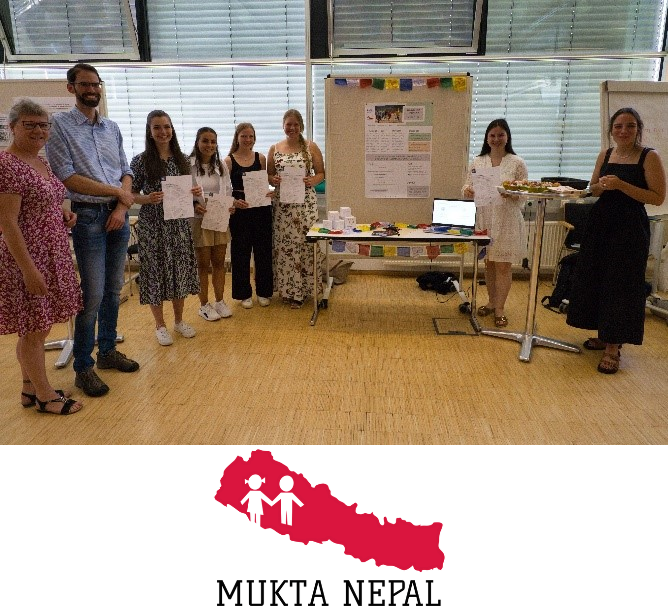 Study Program: Nonprofit-, social & health management
Team: Felizitas Klee, Lina Mayer, Victoria Thaller, Laura Wachter, Nelli Wiksten
Supervisor(s): Lukas Kerschbaumer, Margit Schäfer
Partner Organisation: Mukta Nepal
Year project was carried out: 2022

Partner statement
"This enriching cooperation opens up new perspectives on us as an organisation and our actions. Mukta Nepal e. V. is a volunteer-based association with limited resources, which is why the insights gained by the project team regarding a future fundraising strategy are an important support. A big thank you goes to Felizitas Klee, Victoria Thaller, Laura Wachter, Lina Mayer and Nelli Wiksten, who took on the task with a lot of motivation and commitment!" - Friederike Sahling, Mukta Nepal